Here I was thinking that Ontario was having a crummy spring!
Obviously I am wrong, although I might be forgiven as I am not there and only have weather reports to go by.
My assumption was negated when a friend in Toronto sent some photos of her back yard. Wow! Although, as she pointed out, the cooler weather actually worked in her favor. Lot's of color here, mea culpa!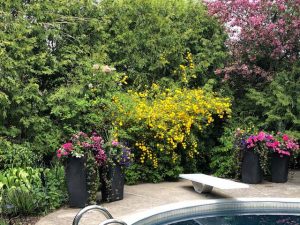 Living in Ontario, often as not, spring is the two weeks in May where your tulips  burn. This year was different as there is an abundance of color from the tulip bulbs she planted last fall.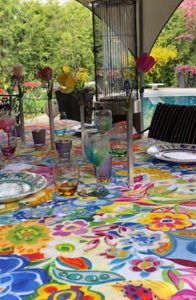 She has a talent for gardening, whether annuals, perennials or containers, she always makes their garden just shine. Never mind being an excellent cook and hostess. This is spring in Ontario.
I miss the digging, planning, planting and the results, but I also enjoy seeing what my friends have created in their gardens this spring.
Maybe next year I can create as well.