Everyone here has likely been to Eataly by now…this was our first time and let me tell you all about it.
It was a treat for both the taste and the senses. At first you might say that this is no different than Whole Foods or Pusateris, but it is different.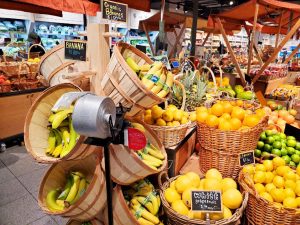 Yes, there are nice displays, including tons and tons of dried pasta of every shape and size and color.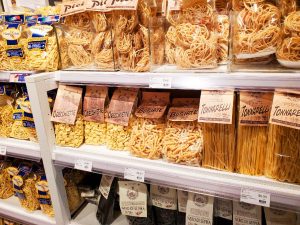 But it's not so much the grocery items, it's the butchery section (and by the way, they butcher their own so I had to ask. Can they make me a beef shank, bone in to about 4 inches above the meat and trim it so that when I braise the shank, the bone (and for those who enjoy marrow) the marrow can be served with the braised shank? Yes, they can.
I saw a recipe recently which not only sounded like it was delicious, slow braised beef shank is always delicious, but it was also a really nice presentation. A dish that you would prepare for 4-6 people. I will do this later in the fall and already have the guests in mind), and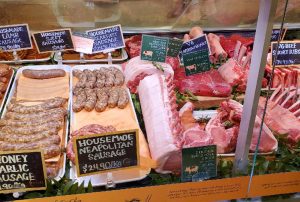 then the prepared food section and the 30 varieties of prosciutto and cheese section, etc, etc.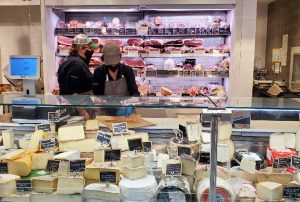 I just had the underlying impression that these people know how to cook. From the pork shoulder with incredible cracklin' just ready to be carved and stuffed into a crunchy roll,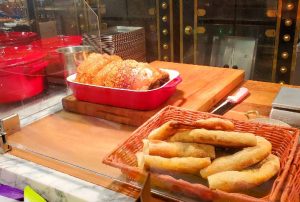 to home-made, just made fresh pasta, not dried, not shrink wrapped, not frozen. And of course, there was the pastry section,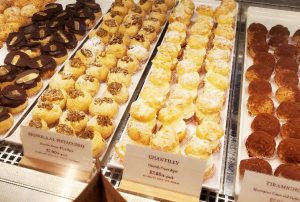 and the pizza section and on and on.
There are also 2 or 3 restaurants and bar areas, all around fresh seafood (think oysters on a half shell) pizza oven, and more. Someone really thought about this.
I had read that it was well received. No wonder, it's a small Harrod's Food Court, Italian style.
We went there to have lunch and found that all the tables were reserved, but we put our names in for a cancellation. Within 15 minutes, we were seated at a window table and enjoyed a lovely lunch. I had prosciutto and mozzarella. Mozzarella that was so fresh it tasted more like a burrata or even a triple cream brie, fabulous! My husband had a margherita pizza and thought it was just fine.
Toronto has some fine places, we will go back. My prerequisites were fully satisfied. As always, this is service, the servers, the ambiance, and of course, the food.