It feels so good to be outdoors, to be with people and to talk!
Wow, how did we get here, but here we are and we are determined to make the best of it. Entertainment is a bit stiffled as rules still exist, but there is nothing to say we cannot get together with couple of friends and share some food and drink and laughs on our patio.
The menu for this little soiree was just a few nibbles, some of which I had not tried before and some which were from the past.
Chilled  Mussels with Saffron Mayonnaise
Warm Olives in Garlic, Olive Oil and Zested Orange
Grilled Baguette with Fresh Tomato Rub
We served a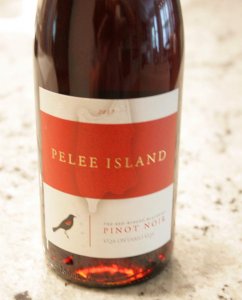 Peele Island Pinot Noir, The Red-Winged Blackbird, VQA (a new and wonderful find at the LCBO, and please, leave us some!) and good old Gin and Tonics.
Take note, on a recent trip to the LCBO we thought they were out, no, they have changed their label to pure red but still have this version as well. Same stock number, same vintage.
It looks like the summer will cooperate and allow more of these casual get togethers until the world starts going around again. We all need the diversion, the fun and the laughs, so start your own patio party with your family and friends soon!